The Wiley X story: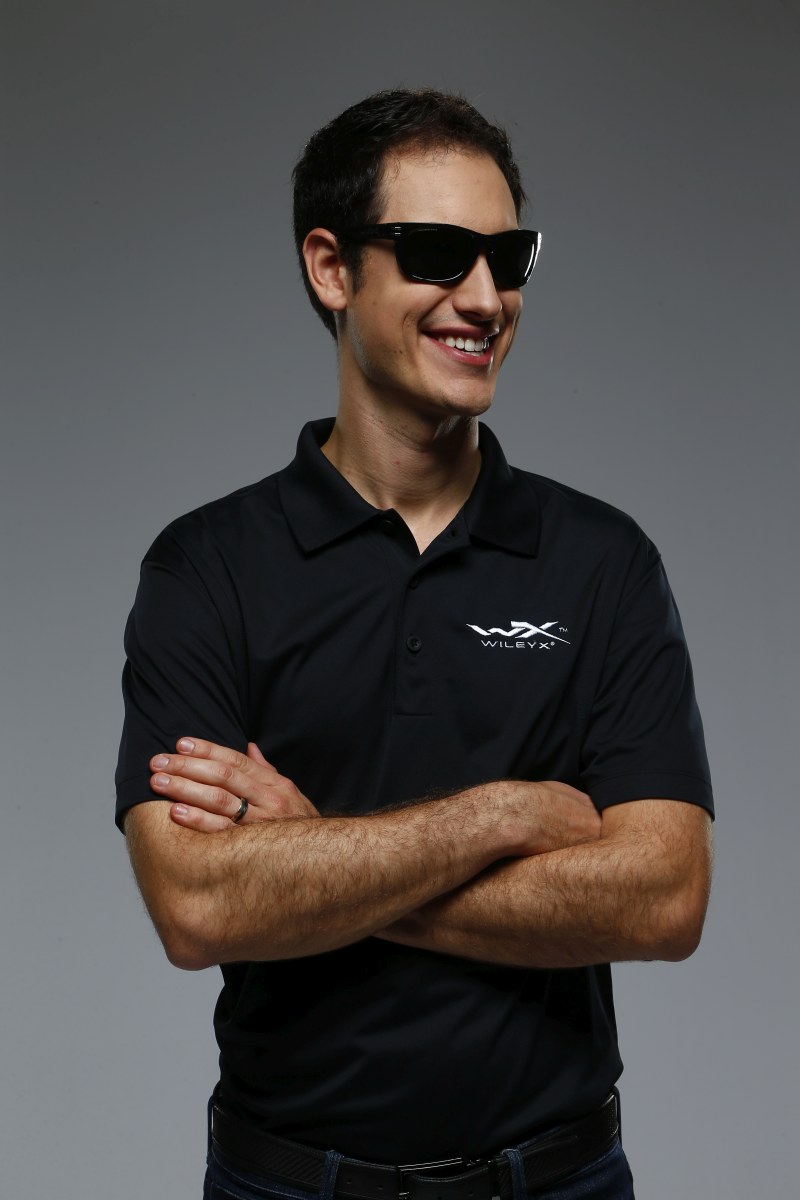 In 1987, Wiley X, Inc. began its quest to become a world leader in the research, development and marketing of protective eyewear and gloves for military, law enforcement and civilian markets. Born on the battlefield by developing unparalleled relationships with U.S. Armed Forces and elite Special Forces units, Wiley X remains a standard issue item with many of these freedom protectors. Wiley X's success quickly escalated when commercial markets that rely on impact resistance began to reach out due to the tremendous reputation Wiley X established within the military and law enforcement markets. These markets included sport hunting and shooting, motorcycle riding, fishing, hiking, biking and various extreme sports. In 2007, twenty years after opening its doors, Wiley X built an office in the town of Vemb, Denmark to manage and facilitate all European, Middle Eastern and African markets. Since then, Wiley X has set the benchmark for safety, style, and utility in the premium performance sunglass category by absolutely insisting that all adult premium eyewear products meet the ANSI Z87.1 safety standard for High Velocity / High Mass Impact. Our Youth Force line of sport protective eyewear meets ASTM F803 sports safety standards while also being designed for kids to wear all day long. Furthermore, it's no secret that many models also meet various MIL-SPEC ballistic military standards for both goggles and spectacles.
Today, this very same ballistic technology worn on the battlefield is available to many civilian markets. Fusing fashion with function and durability, Wiley X eyewear and gloves are ideal for weekend warriors or those who live an active lifestyle. Our cut resistant Kevlar and Nomex gloves used around the world in military and security applications offer the ultimate hand protection while allowing maximum dexterity. Additionally, our eyewear with patented Removable Facial Cavity™ Seals cut through Mother Nature's harshest elements by protecting from wind, dust, debris, and peripheral light while boosting polarization. The end result provides our customers the most functional viewing experience possible.
Based in Livermore, California USA, Wiley X, Inc. is a Veteran founded, family owned and operated ISO 9001 certified organization that continually stays on the forefront of optical technology. With more than 80 employees and a new LEED Certified 55,000 square foot facility, we will continue to provide our customers with Absolute. Premium. Protection. and superior customer service for both tactical and civilian applications.
Wiley X is the only premium sunglass manufacturer in the world whose entire adult line exceeds OSHA occupational safety standards. Under license, Wiley X also produces 100% ANSI rated safety eyewear for some of the world's most iconic brands such as Harley Davidson, John Deere, Remington and 5.11 Tactical. Our distribution extends to some of the toughest environments worldwide; providing sporting goods, industrial safety, tactical and optical commercial retailers with the ultimate level in protection available in the marketplace.
Wiley X's appeal has also caught the eye of professional drivers within racing communities nationwide. In fact, our partnerships include world renowned NASCAR Sprint Cup driver Joey Logano who has endorsed our brand since 2006, when Logano was 16. Joey enjoys wearing his Wiley X's at the race track and on his boat with friends. His favorite model is the WX Hudson, which you can buy Here.